The television personality Vanessa Lachey and singer Nick Lachey are having a great family time as the couple just welcomed their second child on Monday. The couple's second child and first daughter who has been named Brooklyn Elisabeth Lachey was born on January 5, 2015 at 5:17 pm.
The news of birth was announced by proud mother herself through her blog on Tuesday. She expressed her feeling about how much happy and excited her whole family is feeling at the moment. She wrote, "I have been dreaming of this moment for as long as I can remember, the day I was going to meet my little girl. A friend recently told me how magical today was going to be because it's the day I would meet my best friend. I can't even begin to tell you how it felt to hold her in my arms for the very first time. Mommy, Daddy and big brother Cam love you so much already, Brooklyn!"
Vanessa and Nick Lachey Baby Daughter Name Pictures Revealed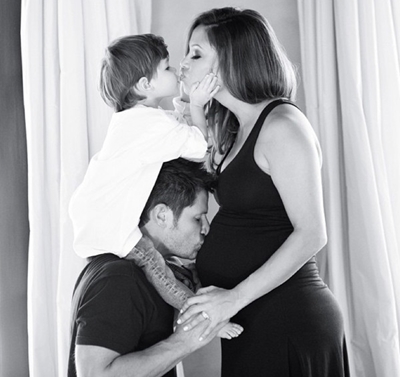 As per details revealed by Vanessa, the baby girl weighed in at 7 pounds 15 ounces and was 21 inches long at the time of birth. The couple's first child, a son named Camden Lachey is already 2 years old and now the family has grown from three members to four. The couple has already announced the name of their baby daughter (Brooklyn Elisabeth Lachey) but the first pictures of her are yet to be released. Seeing how fast the couple announced their baby's name, we can certainly expect pictures to be out really soon too.