The American singer Taylor Swift has just turned 25 and she celebrated this special day with a fabulous party which one attended by many A-List celebrities from both Hollywood and music industry. Taylor first gave an outstanding performance at the New York City Jingle Ball and then went back to her place for the party.
The birthday party took place at Taylor's apartment in New York where the guests apparently had a lot of party hats, plenty of pizza to eat and many photographic moments together. The birthday girl was looking gorgeous in her snazzy plaid outfit while wearing a Santa cap.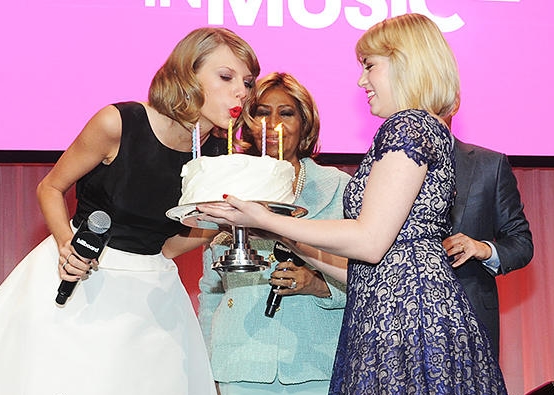 Taylor Swift 25th Birthday Party, Cake and Guests Pictures 13 December, 2014
The guests who attended the 25th birthday of Taylor Swift on 13th December, 2014 include Sam Smith, Justin Timberlake, Karlie Kloss, Beyonce, Jay Z, Chrissy Teigen, Nick Jonas, Emma Roberts, Olivia Culpo and Selena Gomez along with many other. So checkout the images of Taylor Swift birthday party in order to see how all these celebrities enjoyed the party and what they were wearing.