With Super Bowl 2015 just around the corner, excitement among the fans has started to increase with each passing moment as this Sunday is set to bring them a lot of entertainment. As not only there will be a much awaited football match to decide the new National Football League (NFL) champion but a lot of other entertainment including pre-game and half time performances as well as Super Bowl XLIX commercials by various companies. Below on this page, we have provided complete details about the singers who are going to perform at Super Bowl 49 this year.
Super Bowl 2015 Pregame National Anthem: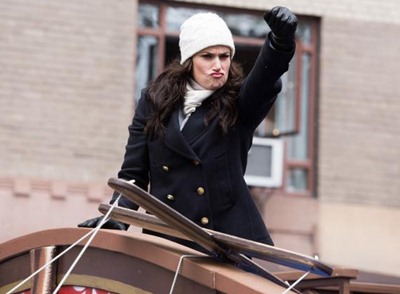 In pre-game performance, Idina Menzel will perform the national anthem of United States to start the ceremony. The performance is set to begin at 6:30 p.m. ET on February 1 at University of Phoenix Stadium in Glendale, Arizona. We will have to wait and see that either she performs as good as Whitney Houston or fails to make a impact like Christina Aguilera.
Super Bowl 2015 Pregame Song Performance: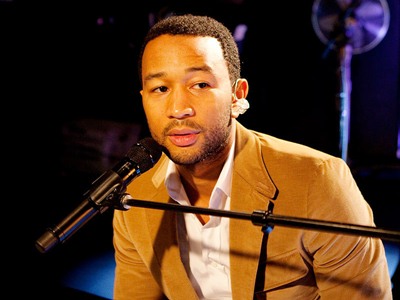 After the completion of the national anthem, singer John Legend will come up on the stage to perform American patriotic song "America the Beautiful". Once his performance is completed, the game will officially begin,
Super Bowl 2015 Halftime Show Performances: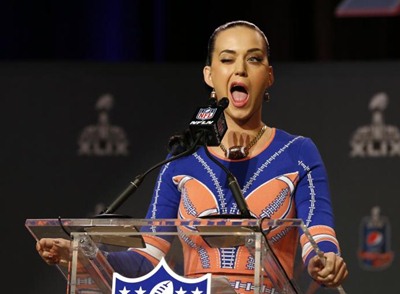 Now we come towards the most watch musical even of the year, the Super Bowl halftime show. After a consideration over the names of Rihanna, Coldplay and Katy Perry, NFL finally announced that Katy Perry will perform in the halftime show.
But the famous singer won't be the only one performing as she will be joined by Lenny Kravitz and Missy Elliott. With all these talented singers performing at the same time, the stage is definitely going to set on fire and fans will certainly get to see a really special performance. When the halftime show is completed, the remaining part of the game will be played in order to decide this season's NFL champion.