The music industry is about to end the year with a great loss as the legendary singer Joe Cocker has died on 22nd September, 2014. The British rocker was suffering from lung cancer which ultimately resulted in his death at the age of 70.
The career of the singer is spread over more than 40 years during which he has released several studio albums including the famous songs Up Where We Belong and You Are So Beautiful. A former gas fitter, Joe Cocker began his singing career through performances in pubs and clubs of Sheffield in 1960s and later garnered international fame in 1968 through cover of The Beatles "With a Little Help from My Friend".
Joe Cocker Died on December 22, his Death Cause Revealed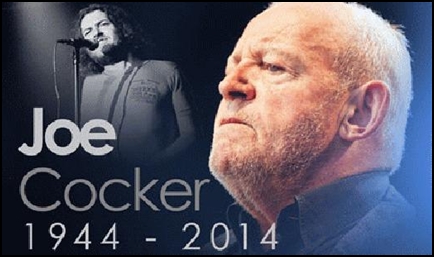 The news of his sudden death is a complete shock for fans as well as fellow members of the music industry. They all have expressed their feelings about this sad news and also have paid tribute to the singer. As per initial reports, Joe Cocker death was said to have died because of an undisclosed illness but the recent reports claim that Joe's death was caused by lung cancer.