A really sad news has just made media headlines as the 19 year old America's Next Top Model contestant, Mirjana Puhar was found dead in her boyfriend's house along with two other's. The shocking triple homicide took place on the night of February 24 and police has been investigating the case since then.
The beautiful Mirjana Puhar who competed in the cycle 21 of America's Next Top Model (ANTM) was shot to death on February 24, 2015 in her boyfriend's home. The police arrived at the scene when gunshots were heard from inside the apartment where they later found total three bodies including Mirjana and her boyfriend's Jonathan Alvarado. The third victim was 21 year old Jusmar Gonzaga Garcia who is reported to be Jonathan's best friend.
Mirjana Puhar ANTM Model Shot Dead, Death Cause and Murder Scene Pictures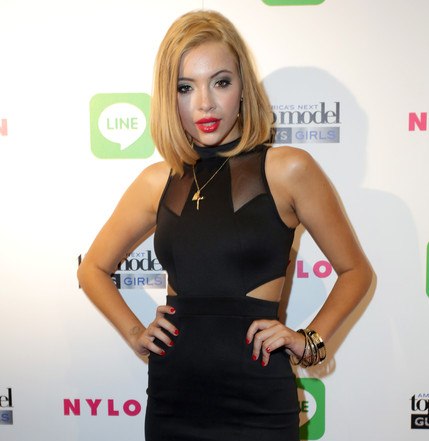 According to the initial reports, the preliminary investigation of police reveals that the murder can be drug related and the victims also knew the killer. The police has now also arrested 19 year old Emmanuel Jesus Rangel and charged him with 3 counts of 1st degree murder.
So this is all we have about the Model Mirjana Puhar's death cause till now and we will keep updating all the latest developments related to this case as soon as they are announced. Our thoughts and prayers go out to everyone affected in this tragedy.