The retired football star, David Beckham was recently involved in a car accident along with his son Brooklyn but thankfully, both of them suffered no serious injury. The accident occurred on November 29, 2014 outside the training ground of Arsenal football team. As per reports, the 15 year old Brooklyn had played a match with the group's youth team and his father had picked him up after the match.
David Beckham was driving an Audi RS6 and Brooklyn was sitting on the passenger seat when the crash took place but luckily they walked away from the accident unhurt due to the deployment of the car's airbags. The former England captain has been involved in a couple of road accidents so far including two with his son Brooklyn.
David Beckham Car Crash 2014 with Son Brooklyn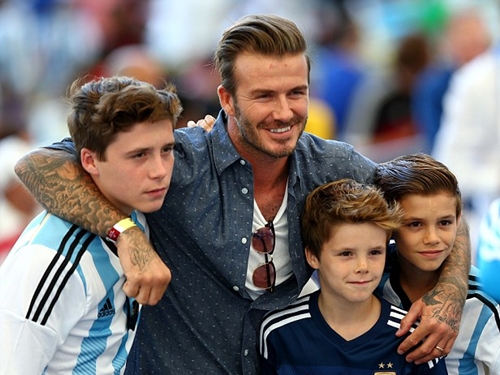 The father and son were involved in a car accident on the 405 freeway in Los Angeles during 2011 while their last accident together occurred just a year ago in 2013, which occurred in front of their family home in Beverly Hills. Beckham had also crashed his motorcycle on Los Angeles' Sunset Strip a few months earlier in August.