So the Australian actor Chris Hemsworth has now been crowned the sexiest man alive 2014 by People Magazine recently and this news has been keeping him in media highlights from many days now. The 31 year old actor who is best known for portraying the character of Thor in Thor and The Avengers film series, has already gained a lot of popularity due to his good looks and impeccable body and now officially succeeds the last year winner Adam Levine and several others like Sean Connery, Mel Gibson and George Clooney who have been selected as People Magazine sexiest man alive in past.
The news was unveiled on late night show Jimmy Kimmel Live! where Chris had joined via Skype from Australia. While expressing his feeling about being chosen for this title, Hemsworth said that he is pretty excited about it and would also like to thank his parents for putting him together.
Chris Hemsworth is Sexiest Man Alive 2014 Winner, List by People Magazine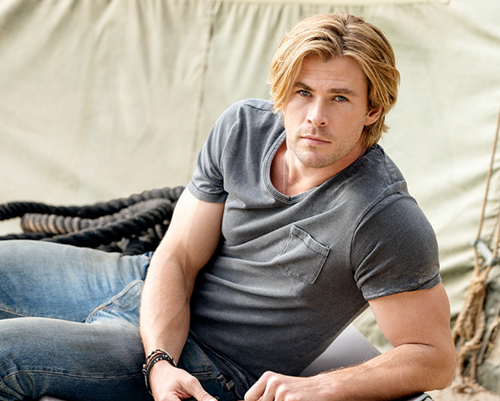 Chris Hemsworth is currently married to a Spanish model Elsa Pataky and the couple has 3 children together including 1 daughter and 2 twin sons. So even though it is pretty good news for the whole family but we still think that Elsa would now have to keep his husband even more close as his demand among the women is certainly going to rise a lot after this news. While on the fun side, Chris has already stated that winning the award has bought him a couple of weeks of bragging rights in the house and he has now just say to her wife, "Now remember, this is what the people think, so I don't need to do the dishes anymore, I don't need to change nappies. I'm above that. I've made it now.