One of the most talked about news over this internet in recent days has been about the wedding of mass murderer Charles Manson as he has officially received a license for it. The 80-year old Charles Manson is now all set to tie knot with a 26-year old girl Afton Elaine Burton who is also known by the name, Star. As per reports, the Star Burton had first met him when she was 17 years old and now after dating for about 9 years, the couple now has decided to get married.
For this purpose, Charles has filed for the first round of paperwork so there is no authentic information about the wedding date but even though it is not official yet, Star already considers herself as the wife of convicted murderer. While talking to media, she stated, "I'm completely with him, and he's completely with me. It's what I was born for, you know. I don't know what else to say."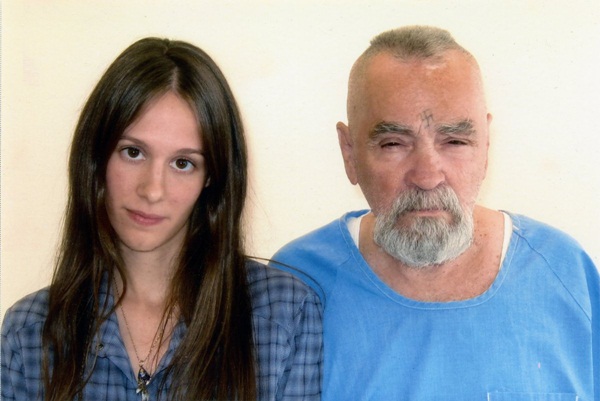 Charles Manson New Wife Afton Burton Pictures Revealed
As per prison roles, the physical contact between Manson and Star is limited and are only allowed to hug each other at the beginning and end. As Charles is serving a life sentence so even when the couple is officially married, they won't be granted the permission of conjugal visits, which is a important point to think about for sure. Despite of these limitations and all the negative responses Star Burton has received after this news went viral; she seems to be pretty relaxed, keen and excited about her wedding. So if you are thinking about what kind of women would like to have such a marriage, checkout the pictures of Charles Manson new wife Star Burton.