Watched by millions of people around the globe, Super Bowl is certainly one of the biggest events of the year. In addition to the match, the people are also extremely excited about watching the new commercials being rolled out by various international brands, some of which have got plaudits while other have been panned. So below we have compiled the best Super Bowl 2015 ads commercial videos which belong to various companies like T-Mobile, Budweiser, Victoria's Secret, Carl's Jr., BMW, Snickers and GoDaddy etc.
Best Super Bowl XLIX 2015 Commercials Ads Videos YouTube
T-Mobile: Kim's Data Stash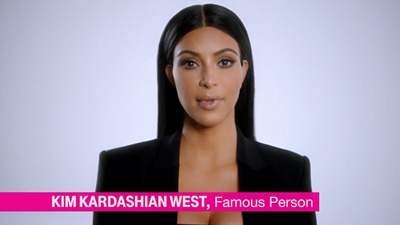 So the first commercial we have on our list is of T-Mobile starring the always trending Kim Kardashian West. The commercial highlights the fact that millions of GBs unused data is being taken back by wireless companies monthly which can be put into a better use by watching Kim's outfits, makeup and vacations etc. The T-Mobile is promoting its Stash Dash service which enables users to keep their unused data saved for up to a year.
Budweiser: Lost Dog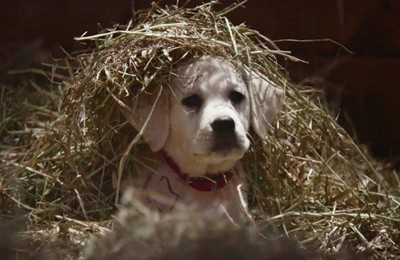 Next we have a pretty heart touching story of a lost dog. The story of the commercial is about a Golden Retriever puppy getting lost and is rescued by the horses from wolfs who later bring it back home. The Super Bowl XLIX ad is a sequal of Budweiser's last year successful commercial "Puppy Love".
Carl's Jr.: Au Naturel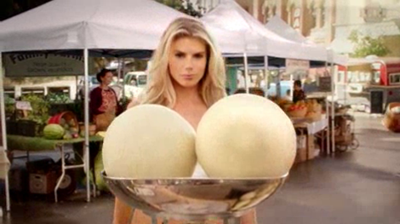 After a heart touching story, lets get a bit naughty with Carl's Jr. Au Naturel commercial starring model Charlotte McKinney who loves to go all natural. The company has just introduced a new All-Natural Burger which is first ever fast food burger of its kind.
Victoria's Secret: Angels Play Football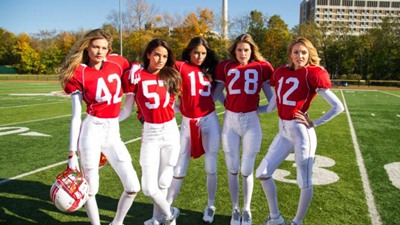 A football game has never been as much hot as it is in Super Bowl 2015 commercial of Victoria's Secret in which company's angels like Lima, Swaenpoel, Kroes and Aldridge suit up for a heated gridiron match.
GoDaddy.com: Lost Puppy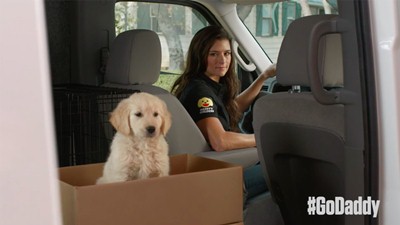 So now we have another commercial about a lost puppy with a different kind of story. The ad shows a puppy being lost after jumping out of a pickup truck and then his journey to finding the way back home but only to realize that he was being sold through a puppy website created by its owner using GoDaddy.com. The advertisement has received a lot of criticism from animal lovers.
Bud Light: Up for Whatever: Real Life PacMan
With most brands using modern day techniques for their Super Bowl 2015 commercials, Bud Light gets old school. After being up for whatever, a Bud Light drinker found a giant coins which he inserts into a slot in a wall that then reveals a life-size game of PAC-MAN.
BMW: Newfangled Idea
The next commercial we have is of BMW featuring Bryant Gumbel and Katie Couric. The commercial is about BMW i3 ease of drive, efficiency and comfort ability. With nothing under the hood, the car is made with wind and carbon fiber.